ABOUT US
Established in Melbourne, Australia 02 Madd Gear – MGP Action Sports was inspired by the vision of bringing Australia's outdoor culture to the world. With a focus on wheeled goods MGP was and still is instrumental in developing the "Pro Scooter" category which has since evolved into a multi-million-dollar industry. MGP has always been at the forefront of bringing design, quality and affordability to everyday kids. "This has been our focus from the outset and will always be an integral part of our DNA" Our portfolio of product extends from 18 months to as old as you feel but every product is designed and built with the same passion and attention to detail. As the market evolves and trends come and go, we will continue to push the boundaries and strive to better what has come before.



GLOBAL FAMILY
"With dedicated MGP Sales and Technical Offices in Australia, New Zealand, England, Germany, Canada, United States and China MGP has shipped into more than 80 Countries globally. Our offices are part of our extended family and share our vision and embody the same culture and values. We have the ability to be meaningful in the life of so many kids by encouraging them to get outside, dream and be active. Over our 20 plus years in business we have been a part of literally millions of kids' lives which we have hopefully made a little better."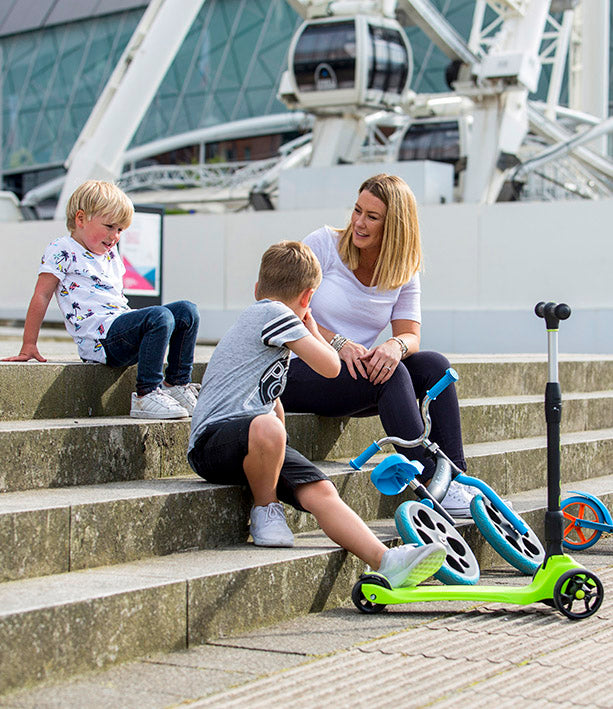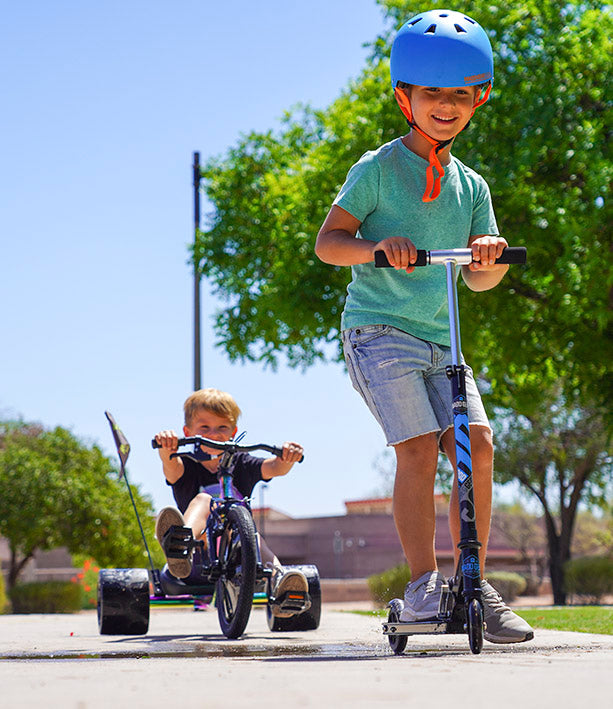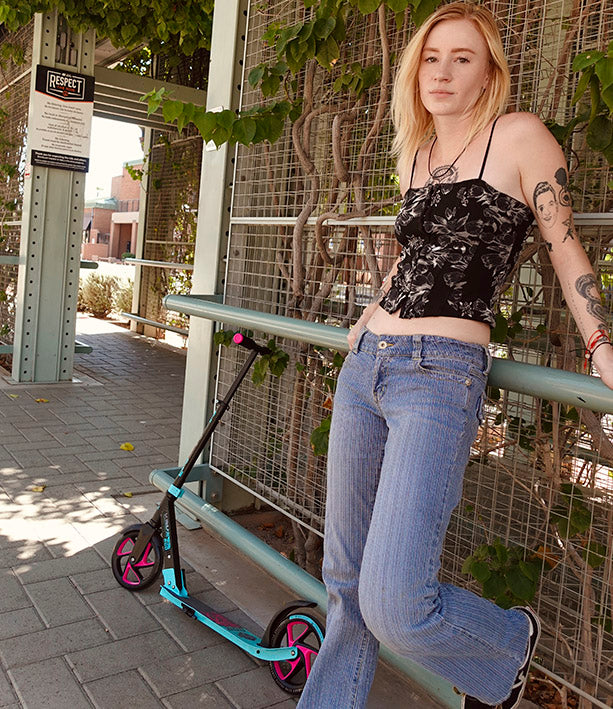 GRASS ROOTS
As part of our commitment we have invested in both Pro and Flow Riders who have developed the Sport beyond what many thoughts was possible. These Athletes come from all over the world and share a passion for pushing the limits which knows no bounds. Our rider history reads as a scootering hall of fame for which every single one has contributed to the inspiration of many. These and so many others like them are at the core of action sports progression and with them the future looks amazing.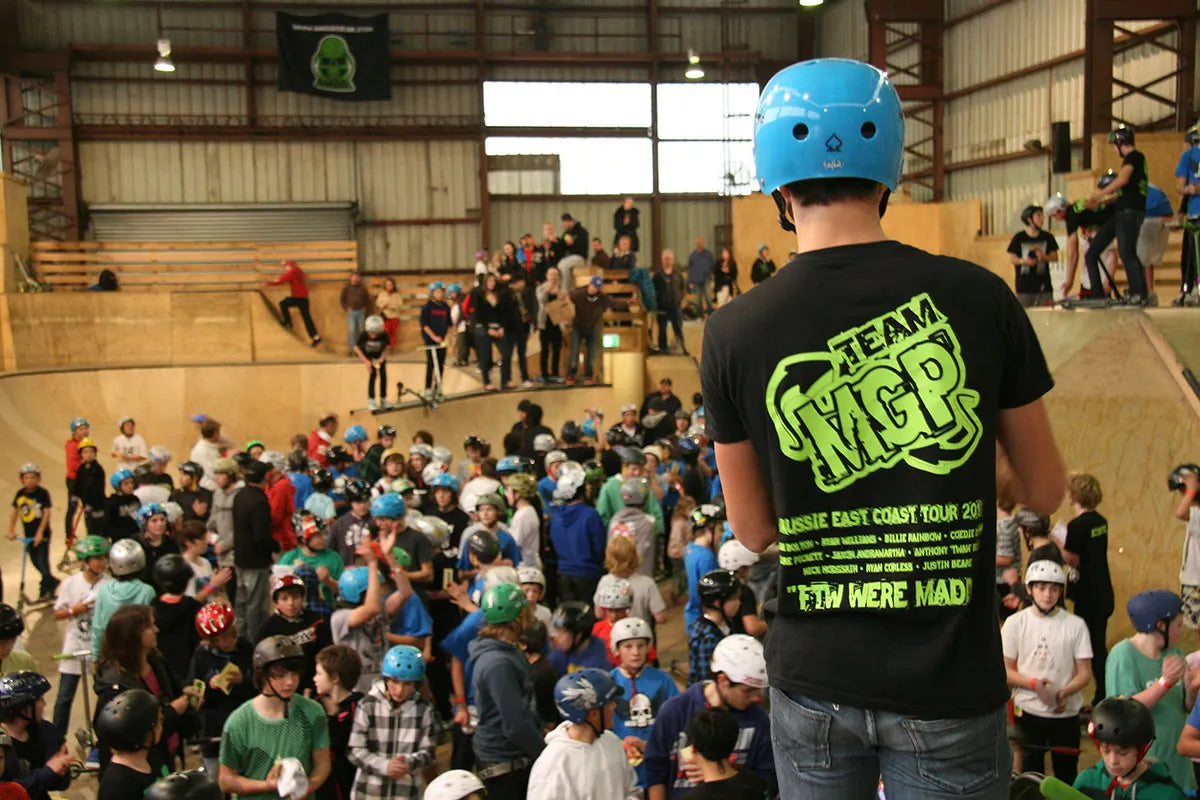 GIVING BACK
MGP is all about giving back and each office regularly contributes to local charities, events and sponsorship. We prefer to give where we know it will have a direct impact which in many cases is outside of our industry. Helping those less fortunate is part of the obligation you have when successful and is a very important part of who we are.As the world evolves so to does MGP. We will continue with the same dedication, passion and culture that we have embraced since 2002. Always open minded and willing to take on new challenges we look forward to helping the next generation dream a little bigger.
Mike Horne - CEO
"We make a living by what we get, but we make a life by what we give" – Sir Winston Churchill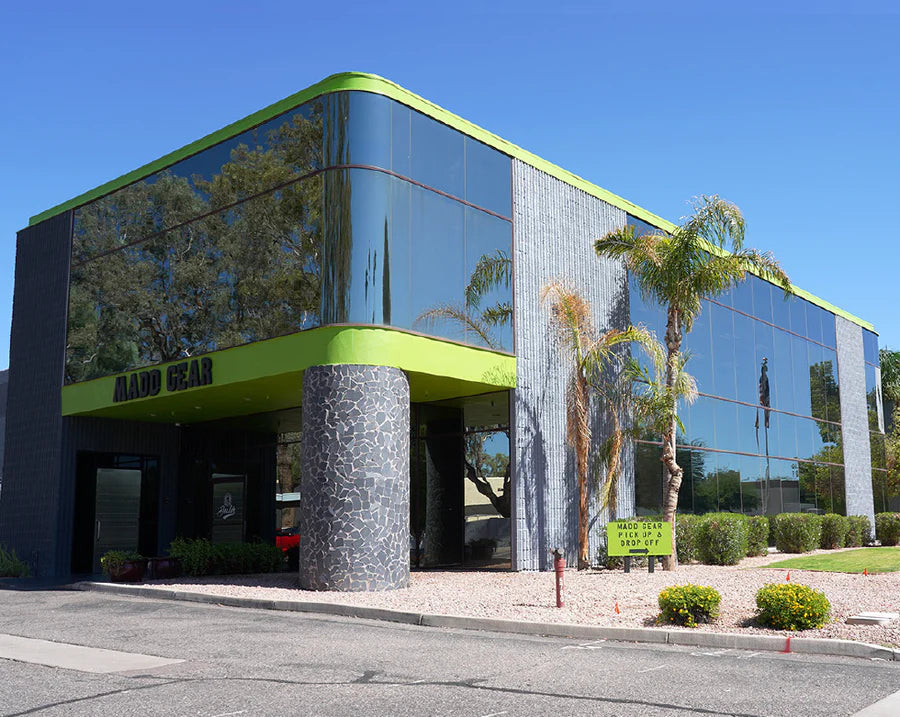 MADD GEAR
A PLACE FOR EVERYBODY
Madd Gear is driven by our core value of "Welcoming." We strive to create an inclusive, respectful, and discrimination-free workplace that embraces diversity and celebrates diverse voices.